MINNEAPOLIS COMMERCIAL LAWN CARE SERVICES
Do you need to find a Minneapolis commercial lawn care service in the Twin Cities area for your apartments or business? We're proud to offer professional commercial lawn mowing, maintenance, lawn care services, landscape maintenance, landscaping, yard trimming, fall cleanup, and other types of yard maintenance services to businesses in the Minneapolis and surrounding regions of the Twin Cities, MN metropolitan area.
Whether your business needs to have commercial property maintenance, fall or spring cleanup, we have been creating and maintaining beautiful lawns and properties for our Mpls clients for more than 14 years.
We are more than simply a commercial Minneapolis lawn mowing service – we are a comprehensive commercial lawn care service that offer as a broad range of yard maintenance services to ensure that your business or commercial property and lawn is the best around.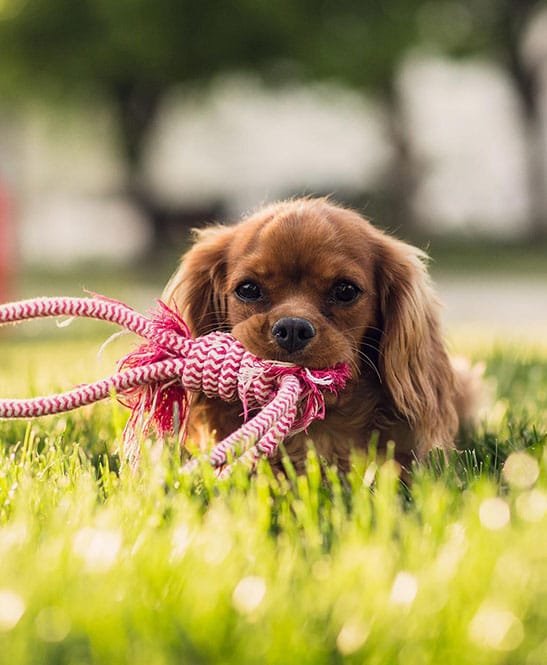 First Impression to Clients & Employees
Your landscaping is the very first impression of your business that the general public sees every day. It welcomes employees, prospective renters, customers, and visitors. Our Minneapolis Lawn Care specialists will help to enhance the beauty of your property with cutting-edge and professionally manicured groundskeeping.
Whatever kind of property that you have, we are able to offer you a custom lawn service plan, so that your property will continue to be attractive, healthy, and inviting.
Our local yard care and maintenance professionals make use of their knowledge of your specific environment and location for creating a commercial lawn care program that is specific to your individual needs. ​
GET A FREE QUOTE OR SCHEDULE A SITE VISIT
Twin Cities commercial property owners can take advantage of our proven lawn maintenance expertise for your property. So whether you own a large office complex, medical clinic, or apartment building, we can provide you with first-rate lawn care services. Call us today for a quote, if you want to have a beautifully landscaped and healthy lawn.
Our numerous satisfied customers have told us that the members of our team have made a huge different in the appearance of their properties. They have discovered that improving their properties look help to improve the motivations and morale of their employees. Having a perfectly manicured lawn helps to instill a great sense of pride in everybody involved with your company. ​
We perform lawn mowing, yard trimming removal, debris and leaf blowing, hedge trimming, bush trimming and maintenance, and more!
​
When considering hiring a lawn care company to care for your commercial property, we strongly encourage you to get in touch with us to get an affordable and competitive quote and to learn more about our company and what we do.
When you hire a commercial lawn care company in Minneapolis for your housing units or business, you will want to work with a full-service company that has multiple years of experience and is dedicated to cultivating a beautiful and well-groomed landscape and attractive outdoor spaces that can be enjoyed by our clients.
With our skilled technicians and state-of-the-art equipment, you can be assured that we can improve your lawn as well as maintain it in a lush and weed-free state that you have wanted for so long.
You will receive reliable, affordable commercial lawn service with us that you can rely on, so that you can spend time being productive and focus on running your business – all while be confident that the appearance of your business is first-rate and provides residents and clients with a first-class impression.
You can avoid the hassle and expense of repairing, maintaining, and owning yard equipment and tools. We will handle all of your yard chores and maintenance, so that you don't have to be out in the humidity, heat and deal with all of the bugs. You can just enjoy your nicely manicured lawn that is a reflection of the respect that your organization truly deserves. ​
Commercial Lawn Service Cost?
Our Minneapolis company offers competitive rates on our lawn care services and/or winter plowing for commercial customers. Your pricing will depend on your property's unique nature, and so we encourage you to schedule a site visit where we can view your property and understand your needs. And, consider how much money it would take to both own and maintain a powerful mower/tractor or snow blower, in addition to the amount of backbreaking effort and time that is needed to do the job on your own. You can call us to get a price quote on a seasonal plan, which will fit with your individual budget. You will save money and get amazing results. And, you can relax knowing that we've got it handled – reliably and affordably.
We will make sure your grass stays neatly mowed, generate clean edges around the lawn, trim all of the features in your landscaping, and clean debris up from your driveway and sidewalks, and we can do all of this on a weekly regular schedule you can rely on.
Our professional quality equipment and extensive experience allow us to efficiently complete the job to save you money. You'll be surprised just how affordable professional lawn care may be, particularly after you see the high-quality of the work that we do. We take great pride in satisfying all of our customers. ​
Cleaning up after the winter snow finally melts can be time-consuming and back breaking for homeowners. Isn't it better to spend your time doing things that you truly enjoy? We can take care of all of these things for you! We also can remove debris and leaves from your lawn and get it prepared for the cold winter ahead. Those services will help to ensure that your lawn is able to survive the harsh weather extremes that everyone in Minnesota is so familiar with. And, we also do snow plowing and snow removal, so we can help you there too!
The Most Professional and Reliable Commercial Lawn Care Company In The Twin Cities
Our company is fully licensed and bonded, and we carry workers compensation and commercial liability insurance. We only use materials that are environmentally safe and use techniques that have been designed for protecting the ecosystem's delicate fabric. You can totally rely on the responsible landscaping members on our team to ensure that your lawn is among the area's most attractive.
Our professional and courteous crews take great pride in on-time arrival to maintain your lawn. We have relatively quiet equipment that is all well-maintained. We will complete your job efficiently and quickly, according to our agreed-upon schedule. Your lawn will be left in pristine condition, with no debris or any other signs that we have been there, except for an immaculate lawn that only professional care can achieve.
You deserve to have an inviting and beautiful lawn property. Our highly rated company is very proud to work closely with you in order to achieve this goal. The best guarantee for these results is our experience, and our professionalism assures you that you will always receive the trusted and expert service that expect. Give us a call today for your no-obligation evaluation and site visit, along with a yearly lawn care proposal. We would love to add you to our very long list of satisfied clients.
Are you thinking of hiring a commercial lawn care service in the Minneapolis area? Having a professional to take care of your lawn can greatly improve the value of your business. However, you may not have the time, expertise, and resources to take care of your lawn,...
Great Job!
I'm very pleased with the job they did on my business lot for snow removal. They were nice to deal with, showed up on time, and our parking lot and walkways looked amazing all winter long. We were so impressed with Minneapolis Commercial Lawn and Snow for snow plowing that we will have them do our lawn service starting this Spring.